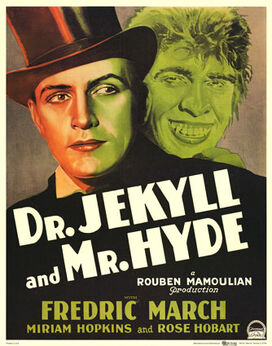 Identitet betyder ordagrant "fullkomlig överensstämmelse" och är det som utmärker den enskilda personen. Allt du möter och känner och lär dig formar och förändrar din identitet.
I boken Jacobs rum skildrar Virginia Woolf en mans identitet från barnsben till död – men helt utifrån andras uppfattningar och minnen om Jacob. Vår identitet konstrueras av andras tankar, uttalanden, minnen, texter. Vårt jag är inte enhetligt – vi har många jag. Vår identitet är den vi tycker att vi är och den andra tycker att vi är. Identitet är inte något fast – den flyter.
Iscenkonst kan vi använda oss av identitetens flyktighet och leka med identiteters omvandlingar och metamorfoser.
"And identity is funny being yourself is funny as you are never yourself to yourself except as you remember yourself and then of course you do not believe yourself. That is really the trouble with an autobiography you do not of course you do not really believe yourself why should you, you know so well so very well that it is not yourself, it could not be yourself because you cannot remember right and if you do remember right it does not sound right and of course it does not sound right because it is not right. You are of course never yourself."
Gertude Stein, Everybody's Autobiography